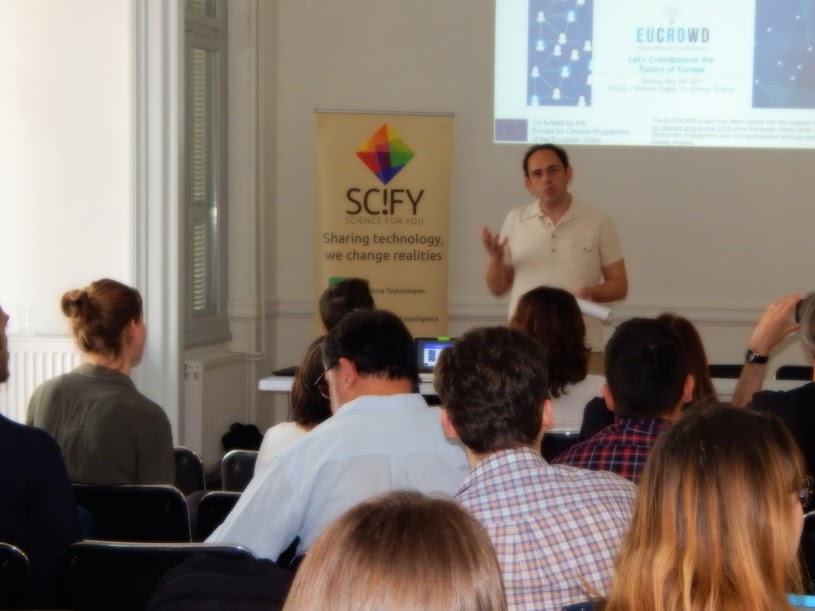 The fourth EUCROWD public event took place in Athens on 9th May 2017. The international conference and workshop "Let's Crowdsource the Future of Europe" organized by Science For You brought together 47 citizens from 9 different countries. The event focused on how EU decisions are made and in what ways crowdsourcing will allow citizens to participate directly. In particular, participants discussed when crowdsourcing could be used in the legislative process of the EU, what topics should it cover and what tools and methodologies can enhance crowdsourcing by learning from best practices in Greece.
Contents
---
Programme
Conference & workshop programme 9 May 2017
---
Event key points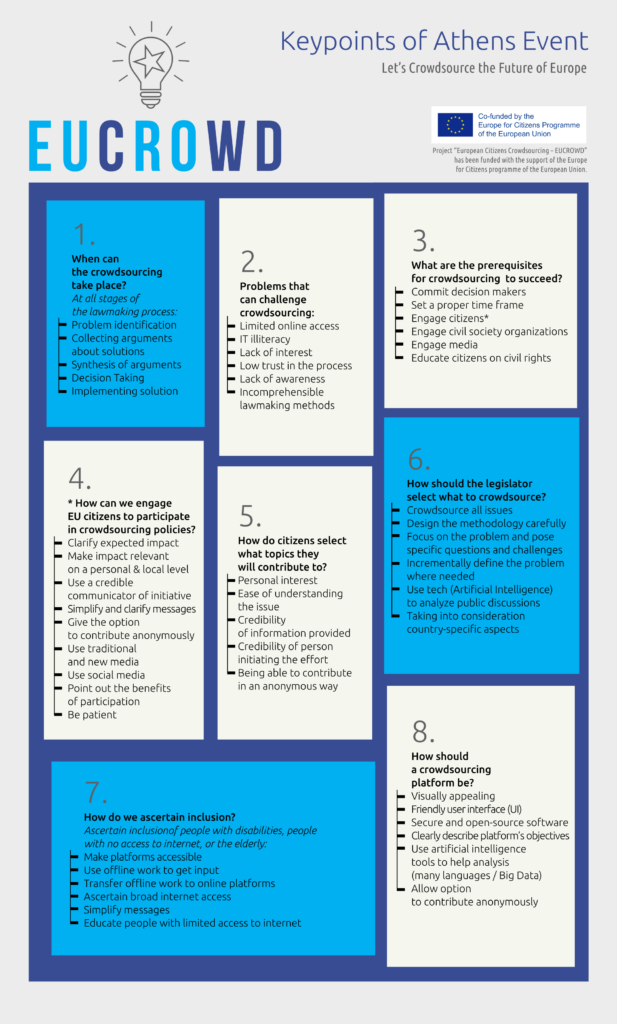 ---
Full report
Let's Crowdsource the Future of Europe! (pdf)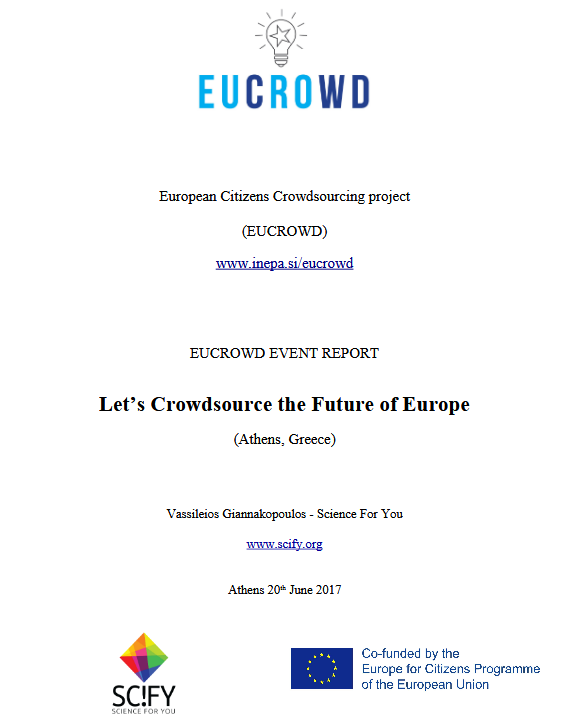 ---
Presentations
Assya Kavrakova, European Citizen Action Service (Belgium): What is crowdsourcing?
Vassiliki Dalakou, Ministry of Administrative Reconstruction (Greece): The process of drafting laws in the EU.
Paul Isaris, Science for You (Greece): Presentation of best practice – DemocracIT.
Amalia Zepou, Municipality of Athens (Greece) SynAthina.
Stefanos Loukopoulos, VouliWatch (Greece) Vouliwatch (Parliament-watch).
---
Photos
More photos: EUCROWD National Event in Athens
---
Media coverage
Radio interview on the 1st National Radio Station, 6 May 2017.
---
Twitter moment
EUCROWD conference and workshop in Athens
---
Publicity
The EUCROWD event in Athens was organized by Επιστήμη για Σένα (Science For You) with the financial support of the Europe for Citizens programme of the European Union.