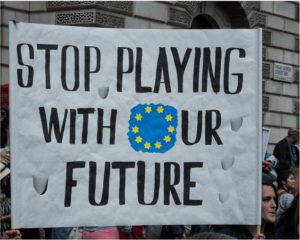 Invitation to the Dutch edition of the EUCROWD conference
CROWDSOURCING A NEW EUROPEAN DEMOCRACY
How can we use e-participation to bridge the gap between people and politics?
Tolhuisweg 2, 1031 CL Amsterdam, Netherlands, 15 March 2017
On the day of the Dutch national elections, we question what other ways there are to bridge the gap between citizens and politicians on a national as well as a European level. Many people feel let down by European institutions and their obscure decision-making processes. Having national consultations after law proposals have already been formulated, as in the case of the Ukraine referendum in The Netherlands, do not enhance trust in European politics. How can digital tools help citizens to have a more direct say about European policy making? Could digital tools help to democratise the EU?